ROOF SYSTEMS
Steel is lightweight and very strong, making it an ideal material for house roofs. Steel roofing can be configured to achieve all of the traditional roof styles such as Gable, Hip, Skillion, Flat and Sawtooth.
CEILING PANELS
Roof panels are used in conjunction with our Ceiling Panel System, to produce an easy to assemble complete roof package. This is a steel roof system that needs no battens when installing a colourbond roof, as the lining can be fixed directly to the panel. Therefore roof installation is much quicker and cost effective.
Ceiling panels sit directly on top of the walls and add to the overall strength of the structure. You can easily walk on steel panel ceiling, making the fitting of the roof panels a "breeze"!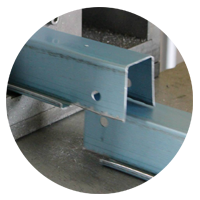 Flatpack
Cheaper to manufacture
MUCH cheaper to ship!
Need to be assembled – requires more time. Assembly instructions are provided and steel pieces are labeled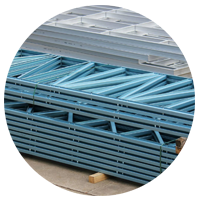 Assembled Frames
Costs more to manufacture
Costs MUCH more to ship!
Already pre-assembled. Just erect on site!